Hardwell, freshly crowned as the world's #1 DJ by DJ Magazine, recently teamed up with Vancouver powerhouse promoters Solid Events & clubZone to hold a New Year's Eve contest where winners would receive the NYE prize of a lifetime.  The prize included:
Flights for 4 people, anywhere in North America to Vancouver
3 nights hotel accommodation
VIP tickets to see Hardwell's NYE 2014 Event by Solid
Limo pick up from the airport
Complimentary "bottle" of something suspicious
… and even $500 cash
Entrants had to submit a 30 second original video telling Hardwell why they should be the lucky ones.  The top 10 entrants based on votes were eligible to win, and the winner was then chosen by Hardwell himself based on creativity, humour & relevancy.
As the contest close date loomed closer (Friday Dec 13th), it turned into a vicious battle between the final contestants.  On the last day of voting, over 50,000 people showed up to help their friends win.
Today, Hardwell announced the winner: Josh from Nova Scotia (apparently somewhere in the remote Eastern part of Canada) for his team's very creative "Hardwell meets The Hangover part IV" 30 second short film.  Josh will be bringing his best friends for life Dexter, Cameron and Christien (who is notably absent from the video, presumably stuck on a rooftop somewhere) on the journey to Vancouver, flying out on Dec 31st for one hard adventure.
Winning Submission by Josh & crew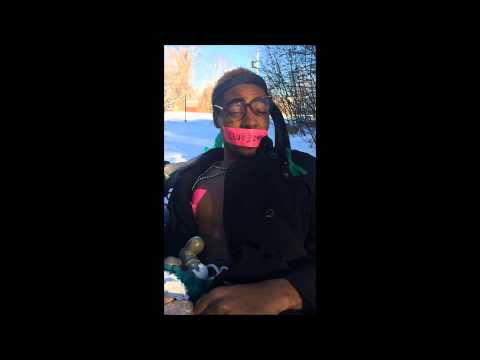 All videos can still be viewed at www.clubZone.com/Hardwell

There were some very unique & creative entries that included a dancing lamb, 2 marriage proposals, a Hardwell twist on the classic holiday hit "Santa Clause is Coming to town", and lots of begging and pleading.
Special thanks to Hardwell, Solid Events and everyone who contributed content to this contest and helped round up votes.  We'll be running this contest again in 2014 so stay tuned.